If craft beer is your jam, treat yourself to a regular delivery of some of the best brews around by joining a beer club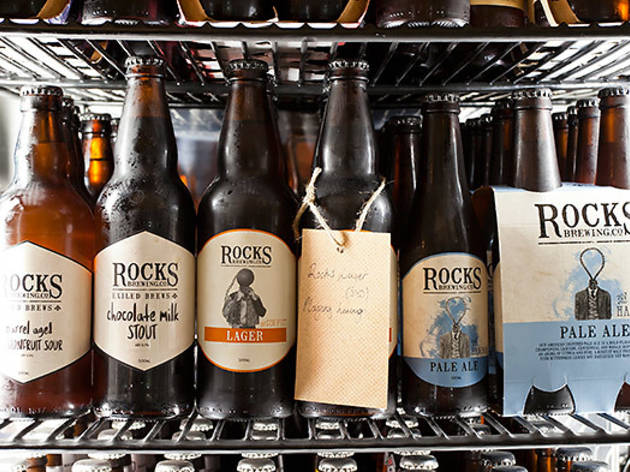 You know what's a great present idea? A drinkable subscription. But wine is a tricky thing to pick for other people – beer is an entirely different beast. If someone is a craft beer fan then they'll know what they like, but if a box arrives full of freaky ferments they'll also dive right in and see if a strawberry saison is for them. It's literally the gift that keeps on giving, and each delivery brings with it the promise of a trip to flavour town, every time.
1. Beer Cartel
For the ultimate gift that keeps on giving get someone a subscription to Beer Cartel's beer club and where $30 gets you a half dozen, or $50 a dozen, craft beers delivered each month.Each pack contains two or three of a kind, for when you fall in love with a particular brew or want to share it. Plus each delivery comes with tasting notes. You can even Pay-by-the-Month if you're not sure how much drink you can down. Artarmon and online.
Start each month on the right foot and with a bottle opener in hand. Members of the Micro Beer Club will receive their mixed dozen on the first of every month, which is a very good reason to look forward to the year speeding on by. In addition to their beers, members get an online passport to track what they've tasted and what's to come and access to exclusive beer sales to secure more of your favourite brews. Online.
3. Slow Beer
Melbourne is very proud of this specialist craft beer emporium in Richmond, but luckily the beer bacchanalia needn't stay south of the border thanks to the Slow Beer box delivery service. These guys charge depending on what's in the box so you need only provide a brief description of what styles you care for, and those you don't, plus how much you want to spend, and how frequently you want to spend it. Slow Beer will take it from there. Melbourne and online.
4. Brew Boys
Adelaide is a long way to go for craft beer, but why would you when the beer can come to you? For a cool $90 you can get a mixed case from the Brew Boys stable (bring on theHoppapotamus)and before you know it you'll be cracking a cold one from the comfort of your own home, and you never even had to put shoes on. Adelaide and online.
5. Beer Cellar
The Beer Cellar's beer club brings you a surprise case every month – or, every second or third month if you'd prefer. For $99.95 plus shipping, ales from around the world will arrive at your home, or even better, at the office with doubles and sometimes triples so you can share the joy, or enjoy your favourite brew all over again.Online.